Posted by admin in : Ira, Testimonials , comments closed
Sara Lustigman
New York, NY
I first met Ira in his office on Broadway in the early '90s when I wanted to ask for his help in obtaining a green card. After explaining my situation, Ira gave me a very careful and professional explanation of how we would go about applying for it. As I got ready to leave, Ira stepped around his desk and gave me a big hug, letting me know everything would be all right.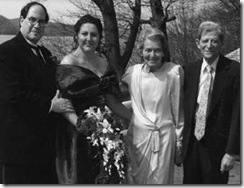 "This is no ordinary New York City lawyer," I thought to myself. My suspicion that I was dealing with a unique individual was confirmed when I asked Ira about his payment policy. Being both new in the City and not making very much money, I needed to know how much cash I would have to provide up front. However, when asked, Ira simply said, "You don't pay anything until I start meeting my milestones at every stage of the green card process." "Wow!" I thought, "The stereotypes about avaricious lawyers seeking billable hours sure don't apply here."
Every time I had a subsequent appointment with Ira, I was greeted with a big hug. Grateful as I was for the reasonableness of Ira's fee schedule, I wasn't fully sure what those hugs meant. But it's a testimony to Ira's sincerity and humaneness that I soon came to cherish them. Visits to Ira, a warm and caring human being, took me away from the pressures of my lab; in those days they were the highlight of my week. I soon became fast friends with Ira and Ruth, who sometimes tried to fix me up with eligible bachelors! Although the matchmaking didn't quite work, after Joel and I married, we continued to get together with Ira and Ruth periodically. It seemed like they always knew the most interesting restaurants and we always had the most stimulating conversations and discussions with them.
It also became apparent that the help that Ira provided to me was far from an isolated case. Not only did he assist several of my friends and colleagues from the New York Blood Center with their immigration needs, it was clear that Ira had helped thousands of people in a similar way, many of them far more disadvantaged than my band of young scientists. Over time, we learned just how much Ira had worked to assist persecuted individuals from all over the world in obtaining asylum. You could always count on him to stand up to the various hysterias of the moment which always seem to target the most vulnerable people in society.
My husband and I are extremely proud and fortunate to have known Ira and Ruth and be considered their friends. We just hope that in a small way we can carry on with their legacy and their spirit.
Posted by admin in : Ira, Testimonials , comments closed
Joel Truman
New York, NY
Ira was a wonderful person and dear friend to me and my wife Sara. We miss him greatly but take consolation in knowing that he was healthy until the very end. We will always cherish his strong commitment to making the world a better place for the disadvantaged.
Posted by admin in : Ira, Testimonials , comments closed
Guy Sansaricq
Roman Catholic Auxiliary Bishop of Brooklyn,
National Director of the Haitian Apostolate
Brooklyn, NY
Dear Ira,
I do not contact you easily yet I assure you that you are one of the people that I hold in highest esteem and affection. Your total dedication to the cause of Haitians has always deeply inspired me. You are a man with a big heart.
I feel very close to you as you mourn the departure of your good wife Ruth. It's one of those moments in life that we dread but cannot prevent.
I do not dare offer you any special reflection or advice, as I know you are a wise man who certainly has his own appreciation of life's moments.
I simply want you to know that in your large circle of admirers there is also one in Brooklyn who values you as a true friend and feels very close to you these days.
Posted by admin in : Ira, Testimonials , comments closed
Mary Mazur
New York, NY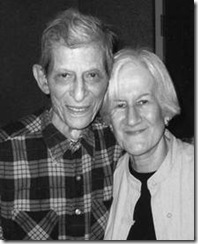 Ruchl's mother and my mother were sisters. Before Ruchl's illness I didn't know Ira very well. We would see each other a few times a year at family gatherings or going out for dinner. During Ruchl's illness I got to know a man of integrity who was a private person, shy and modest, considerate to a fault, and tireless in his devotion to Ruchl.
While still at home, as Ruchl declined, Ira's days were filled with sickroom chores, shopping, cooking, and major decisions; only then did he finally (after much prodding) seek help. He found Wendy Clarke, Ruchl's patient, loving caregiver.
During Ruchl's hospitalization, Ira's daughter Ruth spun into action, anticipating Ruchl's needs, reorganizing the apartment, buying whatever was needed for Ruchl's care and comfort, and taking care of her father, who often forgot to take care of himself. Ruchl's homecoming was not to be.
In the hospital Ira would sit for hours and hours each day — he didn't want Ruchl to be alone. He sat holding her hand under the covers as friends and family came and went. Ira was constant. Based on information from the doctors, he was forced to make agonizing decisions. He spoke to those close to Ruchl and asked their opinions. "I want to do the right thing," he said.
In preparation for her memorial he knew exactly how he wanted to honor and cherish her memory. I now knew a man for whom I have deep affection — a dear, dear man.
Posted by admin in : Ira, Ruth, Testimonials , comments closed
Edith and Roberto Belmar Pantelis
Santiago, Chile
[Roberto Belmar was the Head of Public Health for Santiago under Allende and later on for all of Chile. Although he received asylum in the U.S. through Ira's efforts, he returned to Chile in 1985.]
Edith and Roberto Belmar, with our six daughters, four sons-in-law and 14 grandchildren — three generations of the Belmar Pantelis family — join you in remembrance of two very special people, Ira and Ruth Gollobin. We are very sad to know that our friends have passed away. They have made a unique contribution to our lives and to our country, Chile.
Ruth and Ira were our supporters, from the legal to the emotional dimension, to make possible our return to Chile. This was in 1985 during the worst repressive times, because we truly believed then as we do now that it was our obligation to be with our beloved Chilean people, confronting with them the risks of the process to restore democracy in Chile five years later.
Ruth and Ira not only helped us in the return process, but they also went to Chile, thereby securing our safety with their presence in those dark days of the violation of human rights and persecution of those struggling for the restoration of democracy, and in the creation of a new democracy for Chile. When they came to our country to be with us in those days, it was a unique and brave decision.
Although we cannot be there, our souls will be there, accompanying you in your sorrow. We, the twenty-six Belmar Pantelis, will always honor Ira and Ruth's contributions to make this a better, just, and peaceful world.
Posted by admin in : Ruth, Testimonials , comments closed
Jan Gronski, wife Ping Ping, and children Natasha and Jessica Shanghai, China
Dear Friends,
I met Ruth for the first time somewhere in Poland. Most likely it was in our own house, as my mother liked to entertain a lot and almost every evening there were some friends or acquaintance who would show up for supper. I remember that Ruth emigrated to Poland under very difficult circumstances. She was following her husband, who needed to come and settle there. Needless to say, emigration is a difficult thing. Many of you (or your parents) experienced it. Coming to a strange country with no knowledge of the language requires indeed a lot of courage. After a little while Ruth settled in and found a job — as I remember it (my memory might be faulty) — within the American section of Polish Radio.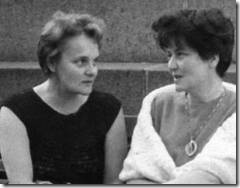 My mother, herself an employee of Polish Radio, met Ruth there. By the time I met Ruth she already had a fair understanding and mastery of spoken Polish. This is not a minor accomplishment. Anyone who has tried to wander through the maze of nasal vowels and sibilant consonants will attest to that. Little wonder that she so gracefully, albeit not without some painful moments, settled in Poland. My memories of that time, me being still a child, are rather hazy and so I do not exactly recall the circumstances under which she and her mother left Poland and emigrated to Denmark. All I know is that after reaching Denmark, her mother passed away, suffering from Alzheimer's, the disease that eventually afflicted Ruth.
Most of my memories of Ruth come from the period when my mother rediscovered Ruth in New York. Ruth was always interested in politics. I remember that many a time she impressed me with her deep understanding of the political situation in the United States. We did not always agree, but she always helped me understand this place a little better. Ruth was a good friend and she was a person with a profound understanding and empathy for others. Her friendship and her interest in me, my wife, and my children were deeply touching. She always had a good word for us as well as a word of advice for me regarding my relationship with my mother. To me her relationship with Ira was a shining example of how people should support each other: loving, respectful, and always supportive of each other. When the news came that Ruth was in the hospital I was shocked, but an even bigger shock came when, just as I was thinking of calling Ira, I received an e-mail from Ira's daughter Ruth about Ira's passing. I had known Ira almost as long as my mother did. I thought that he was the most remarkable human being. His vitality, good humor, and mental clarity were an example for me that you can be a complete human being at 96. I was looking to talk to him more about my experiences in China and was curious about what he was writing about. I thought that he took Ruth's passing so well and it seemed like he had decided to double his exercise and write. He seemed immortal.
Ira and Ruth seemed to be so eternal. Although I will miss Ruth and Ira dearly, I am also happy for them that their departure was swift and peaceful. All of us have to go one day. We will miss you, Ira, your sense of humor, your incisiveness, and, not least, your lasting interest in the life of common people. We will miss you, Ruth, your keen mind, your commitment to your friends, your kind heart, and your wonderful personality.
Posted by admin in : Ira, Testimonials , comments closed
Ellen Giglio, New York, NY
The first thing that I said to my husband when he told me that he had landed a new job as a Cantor was, "Ira would have been so proud of you!" Ira was aware of how much my husband struggled, in his 50's, going back to school and trying to create a new life for himself. Ira was also very supportive of ME! He said he knew what I must be going through, with my daughter, Lina (12), my special needs son, Aaron (9), working long hours, supporting my family financially, seeing Arthur through this huge undertaking, and having basically no time for myself.
Ira cheered me on through the last 6 years, every step of the way, and literally gave me strength to continue on this new journey for my family. He talked to me about marriage and what that means, and he assured me that I was completely upholding my end of the bargain (as he said, "for better or for worse"). He also assured me that once we were through all our craziness, there would be a light at the end of the tunnel for me and my family. It looks like he was able to see what was coming for us. He was a light in my life, and I know so many people feel that way, too.
I have many fond memories of Ira, but my favorite, which is the first time I met him, was because he totally blew me away!
When Ira was sent to me for bodywork (deep tissue massage work, lymphatic drainage, shiatsu, trigger point therapy and foot reflexology are my main venues), I was told that he was in his "early 80's," and that he had some swelling in his ankles. I had no idea what else to expect with that little bit of information.
When Ira arrived, there was a smiling, energetic, yet to-the-point person, entering my office. I thought to myself, "This man looks like he's in his 60's, not his early 80's," and I then proceeded to take a medical history. The history only took about 10 minutes! I have clients in their 30's, 40's, and 50's telling me all their physical, emotional, and medical problems, showing up with CAT scans, MRI results, long lists of medications, and many other interesting things that young people shouldn't be facing just yet. So I asked, "Are you sure that's all you have to tell me?" and Ira said, "Well, what else do you want to know?" "Okay then, why don't we get started?"
Our session began with work on Ira's feet. He asked me about each and every thing I was doing. "What's that point pertain to?" "Oh, that's sensitive, what does that mean?" "That doesn't hurt at all, is that good?" And many more questions! When I began to work on the rest of his body, he said, "Now, don't feel that you have to go easy on me, I can take a lot … no pain, no gain." I laughed and said, "Well, let's just work our way in slowly and see how it goes."
When I began to work more deeply on his shoulders, which were often tight from all that reading he did, suddenly, out of nowhere, Ira began to recite complete Shakespearean sonnets, right there on the table!!! Instantly, I thought "Wow, if I weren't married!" and I listened with awe. As Ira was about to leave, he turned to me and asked, "Tell me, am I your oldest client?" When I informed him that I had a client who was 92, Ira said, "Oh darn, she has me beat by 3 years." I nearly fell over. That would mean he was 89 years old!!!! I said to him, "You are NOT 89! I thought you were way younger than that!" So Ira pulled out his ID to show me that he was being totally truthful.
Our first meeting left a huge impression on me, and in following years, Ira ended up being one of the most inspirational people in my life. I have looked up to him with great respect and his thirst for knowledge was exceptional.
Ira brought his wife, Ruth, to see me about a year later for her aches and pains. She was fascinating as well and talked about many things when she was being treated on the table. While seeing her out after her session, she met my babysitter, who is Polish. In an instant, Ruth and Anna were chatting away in Polish, and I looked from one to the other, wondering what they might be saying! In later sessions with Ruth, she explained to me that she had lived in Poland for about 7 years, and just "picked up the language." I thought, "How on earth do you just pick up a language, especially Polish, which is certainly not an easy language to learn?" I was quite amazed by Ruth's warm qualities and eagerness to discuss anything and everything, with fervor.
I feel blessed that these two people came into my life and lifted my spirits, simply by being who they were. I feel very, very lucky to have had them in my life, and I am honored to be attending this memorial.
Posted by admin in : Ira, Testimonials , comments closed
Tamara Thompson, Maplewood, NJ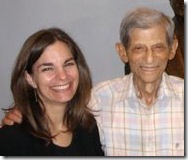 Ira signed my copy of Dialectical Materialism "To Tammi, with affection and esteem — and hope!" I think part of the hope he referred to was that I would one day finish reading The Book. In defense of my very slow progress, I have reasoned that if it took Ira over thirty years to write it, it will take me a while to read, understand, and absorb it.
I have started it, and even met with him several times to discuss what I had read, but to my regret did not finish it before he died.
He would often ask about my progress in reading The Book. I'm convinced that he kept asking not just because he was the author, but because he believed in what he wrote — to his very core. For him it was not just a book or a way of thinking but a way of living. When faced with prostate cancer or a broken ankle, he frequently mentioned how applying the principles laid out in The Book helped him to overcome both conditions and to achieve so much more.
While Ira's achievements were monumental, they weren't the reason I rushed to the hospital to see him when I heard he wasn't expected to live through the night. I didn't love Ira because he had won two Supreme Court cases. I loved him because he was a profoundly decent person who cared for others and consistently showed it. It sounds trite, almost insignificant, but Ira was a man of his word. He said what he meant and meant what he said. He kept his promises.
I humbly assert that what defined Ira was absolute congruency. What Ira believed, he lived; what he said, he did (except for his promise to live to 100, which I'm trying not to hold against him). No substitutes; no shortcuts. Though not a religious person, Ira had profound faith — in people and their ability and responsibility to make the world a better place. He lived his life doing just that — making the world better, more just, more compassionate; a place of welcome and sustenance for all, not just a few.
In Ira we've lost not only a father, friend, and advocate; we've lost a national treasure. I believe that Ira's hope was that in finishing The Book, I would live a more congruent life as well, a life that makes sense in and of this world; a life better equipped to wage true justice and to pick up the struggle where he left off. Here's to Ira, The Book, and living a life of utter integrity!
Posted by admin in : Ruth, Testimonials , comments closed
Barry Clayton, London, England
I first met Ruth in the '60s in Warsaw. The crisscrossing jumble of our lives brought us together in adjacent offices in the English Section of Polish Radio. She had arrived in Poland from the McCarthyism which was America from the mid-'50s onwards: "Are you now — or have you ever been….?" I was an actor who wanted to be a film director. Working in radio was a stepping stone — or at least so I hoped. Ruth seemed a rather somber woman who had lived through a lot in America. Finding sanctuary in Poland was not easy for her. She found the local language difficult to get to grips with and some of the customs seemed strange to her. As a left-wing American she had not expected the Catholic Church to have such power and influence in what was supposed to be a communist country. Ruth's own family had been forced to leave Poland during the czarist pogroms. Whilst she seemed to appreciate the irony of her returning to Eastern Europe, her situation made her somewhat prickly. I think she was haunted by ghosts from her own family's past and memories of the victims of fascism in Poland during the Second World War. Even though a stranger in a strange land, she decided to make of her situation the best she could. And to a certain extent she succeeded.
Toward the end of the '60s, with many other Jewish people who were forced to leave the country, Ruth became another victim — this time of Polish anti-Semitism. Old myths, fears, and hatreds die hard, now as then.
Ruth spent a few years in Denmark. Then the opportunity arose for her to return to the United States, where she met Ira. With him she found the happiness she had always sought … though as usual it was a rather muted happiness, but very real. I'm sure we will all remember her with great warmth.
Posted by admin in : Ruth, Testimonials , comments closed
Genevieve and Ken Knoblauch and Family, Lyon, France
We will always remember Ruth as someone very soft and gentle, yet with strong opinions.