Posted by admin in : Ira, Ruth, Testimonials , comments closed
Hara Ann Bouganim Alexandria, VA
(daughter of Beatrice Gollobin Lowenthal & Milton Lowenthal)
My uncle Ira taught me values, by example.
JUSTICE: One family story is of Ira at three in a corner, saying "Ira bad boy." Nobody knew why. He knew what was right, as he proved his whole life in his immigration work.
LOVE: Memories of Ira hugging and dancing with Esther in the kitchen at Rockaway in the '50s. Much later, we all marveled at his and Ruth's poetic vows when they wed.
LOYALTY: On Ira's visit to me in 1995, after my losses and gall bladder operation, he made me feel protected. Then, in 1997, Ira flew to Indiana to spend hours with his sister Bea on her last day; such a gift to her. Finally, in summer 2007 he and Ruth came to Indiana for Mike's [Lipschutz] retirement, not an easy trip.
HEALTH: Ira told me I'd have health and long life when I desired food that was good for my body, advice he lived by. Another family story tells of Ira waylaid by blackberries on bike trips with his brother Bill in the '30's. Into his eighties and nineties, he'd hug so strongly he'd pick me up, saying that's why he worked out, to hug … and carry a suitcase, and he did.
While Ira could never convince me of the centrality of dialectical materialism, he taught me much more. He was the last of his generation in my family. I can only hope his legacy will be one of health, justice, loyalty, and love.
There was to be a memorial in honor of Ruth, but Ira died days before the service, so they're together, appropriately so. Ruth was a wonderful "second life" partner for my Uncle Ira, sharing experiences, commitment, and love. Her life was fully experienced, with passion for justice, theater, photography, art. Her last years robbed her of options, but not of her sense of humor or dignity. She made me a stronger person, and I will miss and remember her.
Posted by admin in : Ira, Ruth, Testimonials , comments closed
Freda Birnbaum, New York, NY
Vignettes of Ira
Ira was a man of many quotations. He would sprinkle them through a conversation to light up a subject or clarify a point in a rather impressive way. I relished the way he dipped into his memory bank and came up with an apropos quote.
Sometimes Ira would take off on a subject about which he was passionate and go on and on and on, little tuned in to the capacity of his listener to grasp what he was expatiating upon or promulgating. It was all so clear to him, and I could be left behind befuddled in the intellectual dust clouds he had bestirred.
Ira and I talked every day in the last couple of months of Ruth's life. When I asked Ira one evening how he was doing with sleeping, he said that if he had any trouble falling asleep he recited the Gettysburg Address to himself. Before he reached the end of it, he'd be asleep.
A Characteristic of Ruth
People talk at funerals about "a woman of valor." I think of Ruth as "a woman of fervor." She was fervent about what she didn't like as well as what she did like. Often her warm excitement about a musician or a political commentary was contagious so I'd find myself wanting to hear the artist play or to read the brilliant analysis of the admired thinker. Her eagerness to share her experience was intense.
Posted by admin in : Ruth, Testimonials , comments closed
Bea Kelvin, New York, NY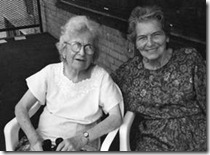 I knew Ruthie from the time she was four years old, when she was the prettiest little girl you ever saw. Her mother was my stepfather's cousin and a very good friend of my mother's — in fact, my mother sewed a dress for Ruthie's first date, when she was 16.
We remained close even when she was out of the country, and when she came back she stayed in my apartment until she found a place of her own. From then on, we were close until she died.
Ruth and Ira had an interesting and very close relationship for all the years they were together, and they made each other very happy. I miss them terribly and will until I depart this earth.
Posted by admin in : Ruth, Testimonials , comments closed
Dr. Krystyna Domurat Warsaw, Poland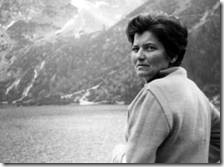 Ruth was my close friend for many years. We met in a sanatorium in Ciechocinek. She worked in the editor's office of Polish Radio and I worked for the Polish Academy of Science. Beyond our friendship we translated together into English some research work. Thank goodness Ruth's research was faultless and invaluable in the international scientific market.
During Ruth's stay in Poland, we spent a few holidays together, mostly in the mountains. After her departure from Poland, I visited with her in Copenhagen, where I stayed for a month in 1971. Some time after she returned to the U.S., Ruth invited me to New York, where she came to live with her second husband, Ira Gollobin.
In spite of a huge distance, our friendship was still favorable and hearty and we were keeping up with correspondence and phone calls. It is very sad to me that Ruth is gone.
Posted by admin in : Ruth, Testimonials , comments closed
Genevieve and Ken Knoblauch and Family, Lyon, France
We will always remember Ruth as someone very soft and gentle, yet with strong opinions.
Posted by admin in : Ruth, Testimonials , comments closed
Barry Clayton, London, England
I first met Ruth in the '60s in Warsaw. The crisscrossing jumble of our lives brought us together in adjacent offices in the English Section of Polish Radio. She had arrived in Poland from the McCarthyism which was America from the mid-'50s onwards: "Are you now — or have you ever been….?" I was an actor who wanted to be a film director. Working in radio was a stepping stone — or at least so I hoped. Ruth seemed a rather somber woman who had lived through a lot in America. Finding sanctuary in Poland was not easy for her. She found the local language difficult to get to grips with and some of the customs seemed strange to her. As a left-wing American she had not expected the Catholic Church to have such power and influence in what was supposed to be a communist country. Ruth's own family had been forced to leave Poland during the czarist pogroms. Whilst she seemed to appreciate the irony of her returning to Eastern Europe, her situation made her somewhat prickly. I think she was haunted by ghosts from her own family's past and memories of the victims of fascism in Poland during the Second World War. Even though a stranger in a strange land, she decided to make of her situation the best she could. And to a certain extent she succeeded.
Toward the end of the '60s, with many other Jewish people who were forced to leave the country, Ruth became another victim — this time of Polish anti-Semitism. Old myths, fears, and hatreds die hard, now as then.
Ruth spent a few years in Denmark. Then the opportunity arose for her to return to the United States, where she met Ira. With him she found the happiness she had always sought … though as usual it was a rather muted happiness, but very real. I'm sure we will all remember her with great warmth.
Posted by admin in : Ruth, Testimonials , comments closed
Jan Gronski, wife Ping Ping, and children Natasha and Jessica Shanghai, China
Dear Friends,
I met Ruth for the first time somewhere in Poland. Most likely it was in our own house, as my mother liked to entertain a lot and almost every evening there were some friends or acquaintance who would show up for supper. I remember that Ruth emigrated to Poland under very difficult circumstances. She was following her husband, who needed to come and settle there. Needless to say, emigration is a difficult thing. Many of you (or your parents) experienced it. Coming to a strange country with no knowledge of the language requires indeed a lot of courage. After a little while Ruth settled in and found a job — as I remember it (my memory might be faulty) — within the American section of Polish Radio.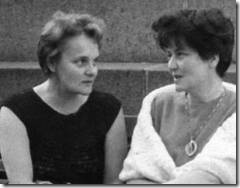 My mother, herself an employee of Polish Radio, met Ruth there. By the time I met Ruth she already had a fair understanding and mastery of spoken Polish. This is not a minor accomplishment. Anyone who has tried to wander through the maze of nasal vowels and sibilant consonants will attest to that. Little wonder that she so gracefully, albeit not without some painful moments, settled in Poland. My memories of that time, me being still a child, are rather hazy and so I do not exactly recall the circumstances under which she and her mother left Poland and emigrated to Denmark. All I know is that after reaching Denmark, her mother passed away, suffering from Alzheimer's, the disease that eventually afflicted Ruth.
Most of my memories of Ruth come from the period when my mother rediscovered Ruth in New York. Ruth was always interested in politics. I remember that many a time she impressed me with her deep understanding of the political situation in the United States. We did not always agree, but she always helped me understand this place a little better. Ruth was a good friend and she was a person with a profound understanding and empathy for others. Her friendship and her interest in me, my wife, and my children were deeply touching. She always had a good word for us as well as a word of advice for me regarding my relationship with my mother. To me her relationship with Ira was a shining example of how people should support each other: loving, respectful, and always supportive of each other. When the news came that Ruth was in the hospital I was shocked, but an even bigger shock came when, just as I was thinking of calling Ira, I received an e-mail from Ira's daughter Ruth about Ira's passing. I had known Ira almost as long as my mother did. I thought that he was the most remarkable human being. His vitality, good humor, and mental clarity were an example for me that you can be a complete human being at 96. I was looking to talk to him more about my experiences in China and was curious about what he was writing about. I thought that he took Ruth's passing so well and it seemed like he had decided to double his exercise and write. He seemed immortal.
Ira and Ruth seemed to be so eternal. Although I will miss Ruth and Ira dearly, I am also happy for them that their departure was swift and peaceful. All of us have to go one day. We will miss you, Ira, your sense of humor, your incisiveness, and, not least, your lasting interest in the life of common people. We will miss you, Ruth, your keen mind, your commitment to your friends, your kind heart, and your wonderful personality.
Posted by admin in : Ira, Ruth, Testimonials , comments closed
Edith and Roberto Belmar Pantelis
Santiago, Chile
[Roberto Belmar was the Head of Public Health for Santiago under Allende and later on for all of Chile. Although he received asylum in the U.S. through Ira's efforts, he returned to Chile in 1985.]
Edith and Roberto Belmar, with our six daughters, four sons-in-law and 14 grandchildren — three generations of the Belmar Pantelis family — join you in remembrance of two very special people, Ira and Ruth Gollobin. We are very sad to know that our friends have passed away. They have made a unique contribution to our lives and to our country, Chile.
Ruth and Ira were our supporters, from the legal to the emotional dimension, to make possible our return to Chile. This was in 1985 during the worst repressive times, because we truly believed then as we do now that it was our obligation to be with our beloved Chilean people, confronting with them the risks of the process to restore democracy in Chile five years later.
Ruth and Ira not only helped us in the return process, but they also went to Chile, thereby securing our safety with their presence in those dark days of the violation of human rights and persecution of those struggling for the restoration of democracy, and in the creation of a new democracy for Chile. When they came to our country to be with us in those days, it was a unique and brave decision.
Although we cannot be there, our souls will be there, accompanying you in your sorrow. We, the twenty-six Belmar Pantelis, will always honor Ira and Ruth's contributions to make this a better, just, and peaceful world.
Posted by admin in : Ira, Ruth, Testimonials , comments closed
Gerald Sider
Professor of Anthropology, Emeritus,
The Graduate Center, City University of New York
New York, NY
I met Ruth in 1980, when we both lived in Park West Village. Ruth at that point was struggling to support herself — the price paid for a life on the left, and in exile, and a return to the U.S. with job experiences such as being a translator for the Polish State Radio. When I met her she owned two typewriters, one of which typed right-to-left, in Yiddish, for the Forward newspaper, and one of which typed left to right in English. She typed on both late into the night, piece-rate work. Little by little, with much encouragement from friends, she worked herself up out of this difficult spot. As she did, and her optimism increased, she met Ira, and the two fell — or better, ascended — in love.
This relationship, as it developed, was wonderful to behold. Ruth would tell me how much she loved Ira, but she couldn't marry him because he admired Mao; and Ira, as I got to know this wonderful man, would tell me how much he loved Ruth, but he couldn't marry her because of her commitments to Soviet versions of the future! My task was to tell Ira that many flowers bloom on the left — a variant of the old Maoist slogan — and remind Ruth about early internationalist forms of left struggle. I had very little work to do on this; they were increasingly committed to each other.
One of the very special features of their developing relationship was their morning run. I would see them, dressed up in nearly identical gray sweat suits, with thick blue wool watch caps on their heads, like dockworkers, and what looked on them like enormous running shoes. They were both so thin, so light, that the running shoes hardly bent when they moved — they were like two wonderfully impish children, each with their characteristic wry smile — in an adult version of the kind of flat-soled shoes that toddlers used to wear. But these dear souls, Ruth and Ira, side by side, very slowly and very surely ran the whole six miles around Central Park together, week after week, most of that winter and spring in the early 1980s. They only looked somewhat frail; they were actually as strong, and of course as strong-willed, as they come.
In recent years — to skip ahead in the stories — I had two engagements with Ira and Ruth. Ira and I talked frequently about the book he was writing on the rise of the state — the critique of the state, actually, in long-historical terms. Ira worked on this with special focus and intensity over the past several years, and his daughter Ruth, much to his appreciation, typed and retyped it into the computer, where it now resides, not quite finished. (If people are interested in helping me investigate the possibility of finishing this book, please contact me at gsider2@gmail.com.) Ruth and I for the past several years would go on Thursday mornings to the Philharmonic rehearsals at Lincoln Center. It was a chance to see wonderful music put together, as the conductor worked with the orchestra. Both of us liked this much more than the actual concerts. It was also a chance, in our pre-concert kaffee-klatsch, the intermission, and afterward, for Ruth to teach me about the history of the American left, for and with which she had worked so hard for so much of her life.
Ruth and Ira were, each in their own way and also together, activist intellectuals — the very best kind of activists, and the very best kind of intellectuals. In this, and more concretely in their lives as they made them daily, they stand as monuments to the best of the left, as ideals for us to follow, and most of all as people who it was wonder-full to know and to love. Rest peacefully in the struggle for justice and equality, dear special Ruth and dear special Ira.
Posted by admin in : Ira, Ruth, Testimonials , comments closed
Joseph Eger, Pompano Beach, FL
Conductor/Music Director, Symphony for the United Nations
Ruth was a wonderful woman in partnership with a most extraordinary man, a truly great man of any time. What a privilege it has been for me to know them, though in a limited way.
Ruth [Gollobin-Basta] dear, I'm of your family, of the human family Ira represented, for he was one of the most human, like Beethoven. Anyone who experiences either Beethoven or Ira becomes, ipso facto, more human, becomes more of what our species can be, the farthest reaches of our magical species-being. I recall discussing this aspect of music many times with Ira.
I first met Ira via my best friend, Ralph Dale, another giant who revered and respected an even greater giant, your father. Ralph too passed during this year. Now I must think for myself with Ira's Dialectical Materialism in front of me.
I had the great good fortune of having Ira in my home as my guest less than a year ago, but visited him in his office many times, gaining wisdom as I struggled with my book and my unceasing, varied activities to make the world a little better. Ira's wisdom knew no bounds, whether historical, literary, Marxist, or in everyday struggle.
I envy you having had such a father, and give you my love for all of him that is in you. The world is smaller without him.